Air Conditioning Services
Serving Belmont, Comstock Park, Grand Rapids, Rockford, Sparta & Cedar Springs
Get $20 Off any Air Conditioning Repair
installation | Repair | Service
Air Conditioning Installation & Repair Services
common issues / questions
There are several reasons a unit can blow warm / hot air.  The most common is you have a refrigerant leak or your coils may require cleaning. 
Check your thermostat for power (some have batteries), is it set to COOL?
Check your circuit breakers – is everything "on"?
Did someone shutoff the AC unit in your utility room?  It has an on/off switch that overrides your thermostat.
Minimum SEER (seasonal energy efficiency ratio) ratings on new air conditioners in Michigan is 13 today.   In comparison, most units 15 years ago were between 8 and 10 SEER.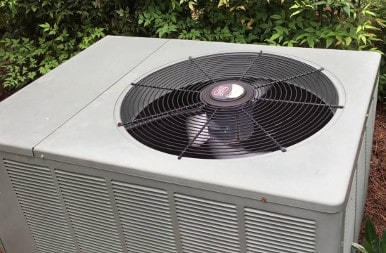 Homeowners in Michigan can experience any number of common A/C repairs / problems during our summer months.   Some of the more common A/C repairs include clogged drain lines, damaged compressor fans, frozen condensor coils, thermostat issues, and/or the unit just won't turn on.
As a local Heating & Cooling Contractor, we have the expertise to diagnose your issue and we'll take the time to communicate the best course of action.  Call us at (616) 299-3448.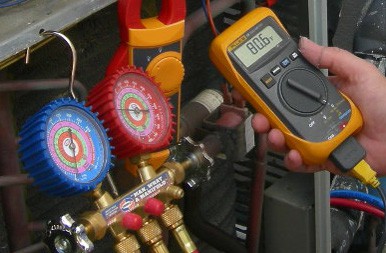 Air Conditioning units usually don't stop working all together, the complaint is usually "my home is warmer than normal" or "my air conditioner is blowing warm air".
Air Conditioners, like many mechanical devices in our home, will need some occasional service to keep them running efficiently.  We'll check your system for refrigerant (freon) leaks, compressor health, condensor coils, and other electrical components of your system.   You can 
send questions
 to us as well.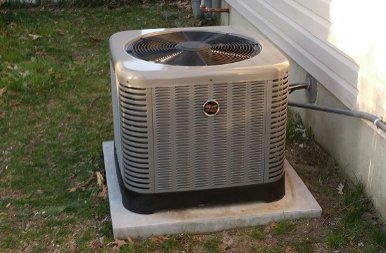 Air Conditioning Installation
Absolute Comfort Systems installs central A/C systems for home owners across West Michigan.
We'll size the unit properly and we are experienced in retrofitting ductwork behind walls, and corner closets with minimal cuts into your ceilings and walls.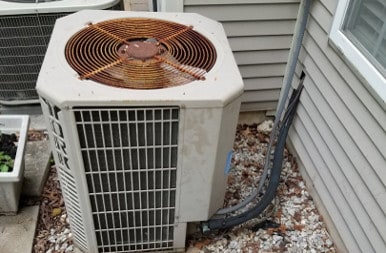 Air Conditioning Replacement
Homes in Michigan over 15 to 20 years old may require an A/C replacement at some point.  Technology & efficiency ratings continue to improve and high-efficiency models will reduce your energy consumption.
When Is It Time to Replace?
Absolute Comfort Systems' goal is to help you maintain your existing unit for as long as the investment makes sense.
Sleep in absolute peace
Wake up feeling refreshed
Keeping your home cool and comfortable at a reasonable price. We've been doing it for 25+ years now.
Get $20 Off any Air Conditioning Repair