Installation & Repair Services for Furnaces
Serving Belmont, Comstock Park, Grand Rapids, Rockford, Sparta & Cedar Springs
Get $20 Off any Furnace Repair


$100 Off High-Efficiency Furnace
Free Humidifier with New Furnace & AC


installation | Repair | Service
Furnace Repair & Installation Services
Absolute Comfort Systems provides a comprehensive line of furnace services including repair, installation, & replacement. Having issues with your furnace or 
heating system?
  Call us today at (616) 299-3448.
common issues / questions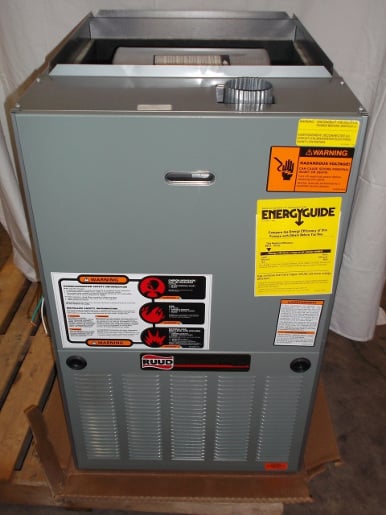 In Michigan, gas furnaces are the primary source of heat for most homeowners and they could be propane or natural gas.  Dan services brands like Ameristar, York, Ruud, Lennox, Goodman, as well as many others.
Furnace calls are generally "my heater isn't working" or "my furnace isn't coming on" or "unit sounds like it's running but no heat ever comes out".
Pilot lights and ignition problems are common and many times it's just a simple process of cleaning dirt & dust which has accumlated by the igniter, a pilot assembly, or the burners.   Old or extremely clogged filters can cause the furnace's heat exchanger to overheat and the furnace will never ignite the burners or will do so temporarily.
24/7 emergency service available, call us at (616) 299-3448.
emergency furnace services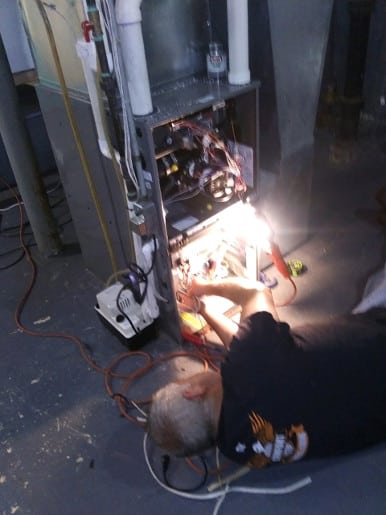 Absolute Comfort Systems also performs gas furnace installations for residential homeowners.  We can help you identify and install the best high-efficiency heating system based on your requirements.
Dan does all aspects of a new furnace installation including: selection & location of unit, duct work, drain lines, vent pipes, gas supply lines, and electrical connections.  We have years of experience retro-fitting duct work into your existing home.  Call us today at (616) 299-3448.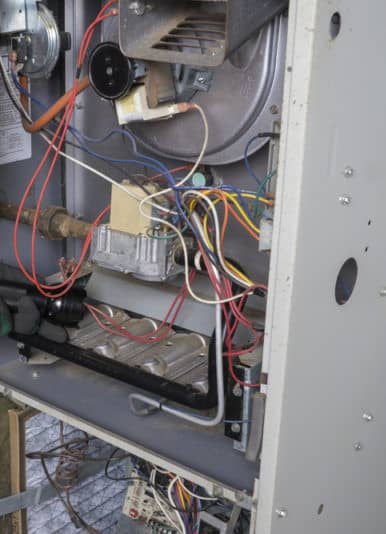 Does it feel like your furnace stops working every year or two?  Or maybe your energy bill is considerably more than your neighbors?
Furnance Replacement Guidelines:
Age of Your Furnace — if your unit is over 15 years old, you may want to consider a replacement.  Older units will simply have more repairs and at some point you'll have to consider the overall value of the unit vs the expense.
Heating Bills — older furnaces are not as efficient as newer models and you burn lots of gas in Michigan winters.  
Frequent Repairs — older furnaces will (on average) require more repairs as they age.
Sleep in absolute peace
Keep winter outside
Keeping your home warm & toasty at a reasonable price.  We've been doing it for 25+ years now.
Get $20 Off any Furnace Repair